A rotating showcase for topics of interest: current, historical, local, global. At the Library,
find a physical display highlighting materials in the collection that deepen one's
understanding of and give context to the featured subject.
"Spotlight On" is also home to "Staff Picks," where patrons will find reading, viewing,
and listening recommendations, and a forum for book clubs and other groups
in the community to share what they're enjoying.
LOOKING AHEAD TO 2023 ON OUR SHELVES
No one can review a book before they've read it, and I won't pretend to have read any of these books. But I can't wait for them to arrive and see exactly what these authors have to say in the coming year!
So be sure to keep checking our catalog. You don't want to miss out or wait too long for any of these!
-Mike McCoy, Reference Librarian
Crook Manifesto
Colson Whitehead
Reportedly the sequel to Harlem Shuffle, this book takes place in the 1970s and promises to be an equally-potent page-turner.
Bloodbath Nation
Paul Auster
A non-fiction book by a master of fiction. A look at the culture of gun violence, and asks us to consider, how did we get here, and what does it do to the people affected?
Old Babes in the Wood
Margaret Atwood
A new short-story collection by the author of The Handmaid's Tale.
Victory City
Salman Rushdie
Any new novel by Rushdie is going to be worth reading, and well worth the wait.
The Climate Book
Greta Thunberg
The face of climate change hasn't given up hope. She gives us a handbook for how to change what for many seems inevitable.
Some of you may be familiar with the "Suggestion Box" I created soon after my arrival here a year ago. It has been so helpful as a resource learning more about what young people here in Hastings are interested in reading.
One request I've seen over and over: More Graphic Novels!
I'm so pleased to be adding these new graphic novels to our collection here, and building out the YA collection (located in our burgeoning "young adult space" across from our YA nonfiction materials and below our Zine Collection). 
Here are the newest graphic novels joining our collection to kick off 2023.
–Allee Manning, Youth Services Librarian
The Heartstopper Yearbook
Alice Oseman
This graphic novel is a loosely-formatted companion to the much-beloved Heartstopper series. Learn more about author/illustrator Alice Oseman's creative process, find out canon details about your favorite characters, and see comic strips featuring side characters that build depth but didn't make it into the main plot. A huge hit for anyone interested in taking a look behind-the-scenes.
Frizzy
Claribel A. Ortega
This is a seemingly simple story, but it addresses complex issues like grief, internalized racism, beauty standards, and self-expression. I'm a huge fan of Bousamra's illustration style, bringing a fantastic visual representation of family differences and haircare journeys. A graphic novel is the perfect medium for Ortega's story of the way one Dominican family faces beauty standards concerning hair, focusing on the journey of one member in particular: pre-teen Marlene.
Swim Team
Johnnie Christmas
One of the best feel good graphic novels I've read in a long time. Fans of "New Kid" and Victoria Jamieson's "All's Faire" and "Roller Girl"  will certainly enjoy this one. In a highly detailed illustration style, Christmas shares the story of a young Black girl named Bree who moves to Florida from Brooklyn only to find the local culture centers around something she is clueless about: swimming. With the help of some new friends (including her older neighbor and swimming prodigy, Etta) she makes the change from fish out of water to swimming superstar. But is she good enough to help bring her school team to victory, or will the Mighty Manatees risk losing their pool and all hope for the future? It's a riveting story that also addresses the deeper social issues of systemic racism and discrimination, revealed through the storytelling of the deeply lovable Etta.
The Tryout
Christina Soontornvat
This autobiographical story by 2021 Newbery Honor Book author Christina Soontornvat is guaranteed to be a hit with fans of Raina Telgemeier's Baby-Sitters Club adaptations. In it, she chronicles an especially poignant period of her life growing up as a mixed rice Thai-American child trying to fit in among her Texas peers by trying out to become a cheerleader alongside her best friend. Looking back (though the story is told in first-person present tense) she is honest about her experience with bullying (both as a receiver and a bully herself) and extremely relatable in her feelings of being an outsider. A great story that features themes of friendship, family, and finding your voice.
The "I Survived" Graphic Novel Series
Various
An illustrated format is perfect for these intense, action-filled stories about kids surviving historical events like Hurricane Katrina, the attacks of September 11, the sinking of the Titanic, and the Nazi invasion. These graphic novels make history extremely accessible to young people who may be resistant to nonfiction but love a gripping tale.
LOCAL HISTORY BOOKS
It's easy to miss, but the Hastings-on-Hudson Public Library has a collection of books related to the village, the town, the county, and the river.
We don't really try to keep it hidden, but it isn't with the other books. The collection is shelved on the north end of the magazine shelving, overlooking the Hudson and the Palisades. It seems fitting.
-Mike McCoy, Reference Librarian
American Architecture: Westchester County
Frank Sanchis
An illustrated look at the buildings both public and private of Westchester. Published in 1977, it is also a look back at some of the buildings that are long gone. But always informative and fascinating.
The Cemeteries of Westchester County
Patrick Raftery
A 3-volume collection that spans all sizes of final resting spots, from the small Little White Church Cemetery in Dobbs Ferry, to Mount Hope Cemetery.
Westchester: The American Suburb
Roger Panetta
A look at Westchester County, from its beginnings to its iconic role in films and literature.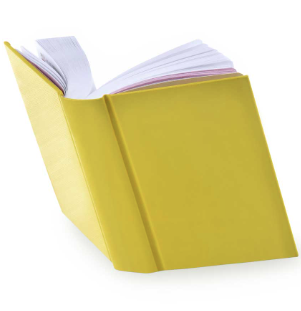 How We Cook
Hastings Woman's Club
A cookbook published in 1980 that still delights and makes for some mouth-watering dishes.
Explore More…
Interested in The New York Times best sellers? See them here!
Watch a Youtube video from the Social Security Administration about scam awareness.
200 Books That Shaped 200 Years of Literature from The Center for Fiction
Meet Libby, the library reading app that will replace the OverDrive app in early 2023. Upgrade to Libby today. You'll find the same great titles and all of your loans, holds, and wish list items waiting for you. Watch a video about Libby to get started.
The New York State Department of Labor is partnering with Coursera to offer free classes to unemployed New Yorkers.
Visit Westchester Library System's website for Seniors to see library programs and services just for seniors. This includes information on VisionLabs, a program designed to find new ways for libraries to serve patrons with visual impairments and emerging vision loss.
The Television News Archive, launched September 2012, is an archive of hundreds of thousands of hours of news programming from 20 different networks, made sharable and searchable through closed captioning data. Follow this link to check it out.
The Internet Archive's Democracy's Library is working to provide free and open access to government materials in an online catalog for the public.
Check out the Hastings Public Library's Instagram: @hohpubliclibrary or tag us.
Stay current on the pandemic by using this COVID-19 information page on the Community Conversations website, brought to you by Westchester Library System.
You can now turn your smart phone into a mobile PDF scanner! Download the free Adobe Scan app and scan any text, convert to PDF or JPEG, edit and share easily.
Westchester Library Events