The Library, while committed to providing an oasis of calm and quiet, enthusiastically makes room for discussion and engagement. Our programs — always free — represent a range of interests as eclectic and inclusive as our community. Supported by the Friends organization, the Library screens films, presents concerts, holds art workshops, and hosts author talks and lecture series.
Planning such events, we have the enviable advantage of a rich pool of resident talent upon which to draw: writers, scholars, educators, scientists, musicians, and other accomplished individuals eager to share their expertise and experience. Widespread attendance by the public enlarges the scope of the Library and affirms its pride of place in village life.
Experimental Read-Aloud Book Club
Starting April 8
7:30 p.m.
In response to patrons' requests, Regina Kelly, Reference Librarian, is hosting Zoom meetings where participants take turns reading aloud Charms For the Easy Life by Kaye Gibbons. Weekly meetings will take place on consecutive Thursdays at 7:30 until the book is finished.
To request a Zoom link, please send an email to: hastingslibrary@gmail.com
Richard Blanco via Zoom
April 27
7:30 p.m. – 8:30 p.m.
In honor of National Poetry Month, Richard Blanco will read from his work and speak on topics of belonging and feeling included, touching on issues of diversity, immigration, and LGBTQ+ identity.
Hosted by the Hastings-on-Hudson PTSA and Rivertown Parents, with gratitude for the generous funding provided by the Hastings Education Foundation in support of the Hastings-on-Hudson Speaker Series: Diverse Voices Diverse Paths.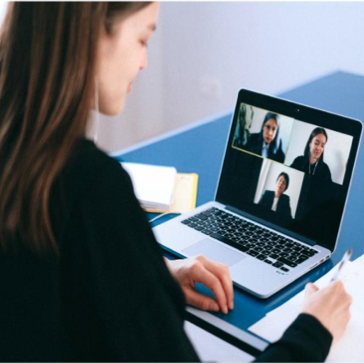 WEBS Career & Educational
Counseling Service Virtual Seminars
Starting April 27
Click button below to see session schedule
"Managing Your Career in Changing Times"
Providing Career Strategies for Individuals to:
Build self-awareness to clarify direction
Explore career alternatives
Learn about the latest job search trends
Facilitated by a Professional Career Coach, this six-week virtual seminar meets once a week for 90 minutes beginning in April and concludes with an individual career coaching session. A virtual orientation with the Career Coach is required prior to the seminar.
A Westchester Library System Program
Inaugural Poems
April 28
7:30 p.m. – 8:30 p.m.
In honor of National Poetry Month, we will look at poems from Presidential inaugurations: Robert Frost's "The Gift Outright," for President Kennedy; Maya Angelou's "On the Pulse of Morning," for Bill Clinton; and Amanda Gorman's "The Hill We Climb," for Joe Biden.
In this seminar-style discussion over Zoom, we consider the occasions, objectives, forms, and intentions of each poem, and how this reflects upon our democratic experience.
Facilitated by Jim Cullen, history teacher at Greenwich Country Day School, and author of nineteen books, including The American Dream and the forthcoming novel Best Class You Never Had, and Tim Donahue, English teacher at Ethical Culture Fieldston School and Hastings Library Trustee.
Registration is limited to 15 participants. Discussion questions will be emailed in advance. Please read poems and questions before the discussion.
Email HastingsLibraryEvent@gmail.com to request the invitation link.
Yolanda Sealey-Ruiz via Zoom
May 5
7:30 p.m. – 8:30 p.m.
Dr. Yolanda Sealey-Ruiz, Poet, Scholar-Activist, and Associate Professor at Teachers College, Columbia University, will share her Archaeology of the Self workshop, asking participants to deeply examine their beliefs and actions and investigate where implicit bias pertaining to race lives within them. Sustaining racial literacy across the lifespan is possible by engaging in an action-oriented process requiring love, humility, reflection, an understanding of history, and a commitment to working against racial injustice.
Brought to you by the Hastings-on-Hudson PTSA and Rivertown Parents.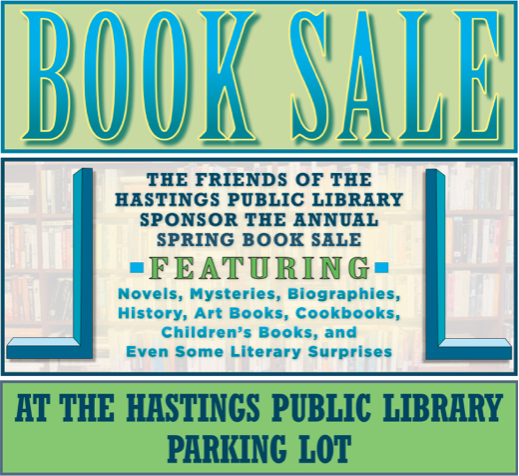 Book Sale
June 5
10:00 a.m. – 1:00 p.m.
Annual Friends of the Hastings Public Library spring book sale at the Library parking lot.
Face covering required. Gloves will be distributed.
Payment via cash, check, Venmo or Square Reader.