The Library, while committed to providing an oasis of calm and quiet, enthusiastically makes room for discussion and engagement. Our programs — always free — represent a range of interests as eclectic and inclusive as our community. Supported by the Friends organization, the Library screens films, presents concerts, holds art workshops, and hosts author talks and lecture series.
Planning such events, we have the enviable advantage of a rich pool of resident talent upon which to draw: writers, scholars, educators, scientists, musicians, and other accomplished individuals eager to share their expertise and experience. Widespread attendance by the public enlarges the scope of the Library and affirms its pride of place in village life.
Cornelius Vanderbilt: The First Tycoon
February 9
7:00 p.m.
Join us on Zoom for a lecture on Cornelius Vanderbilt, who began operating his own ferry in NY Harbor at the age of 16. He would work from dawn until dark. His tiny business would grow into a massive steamship company, and Vanderbilt would undercut his competitors by pricing his services so low that he would drive them out of business. Eventually he built a railroad empire from New York to Chicago and the First Grand Central Station at 42nd St.
Lecturer: Rick Feingold, who teaches American Business History at Bergen Community College.
Cosponsored with the following libraries:
Dobbs Ferry, Chappaqua, Lewisboro, New Rochelle, Ruth Keeler and Tuckahoe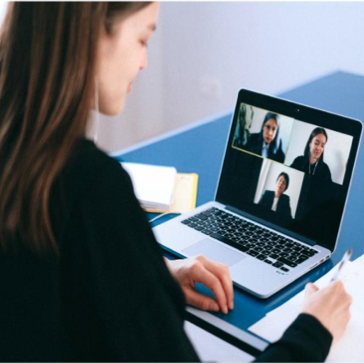 "Managing Your Career in Changing Times"
See link below for seminar dates and times
Facilitated by a Professional Career Coach, this six-week virtual seminar meets once a week for 90 minutes beginning in February and concludes with an individual career coaching session. A virtual orientation with the Career Coach is required prior to the seminar.
Click here for seminar dates, times and registration.
Brought to you by Westchester Library System
Five Towns: One Book
March 27
2:00 p.m.
A discussion with Heather McGhee, on her New York Times bestselling book, The Sum of Us. The book offers a powerful exploration of inequality and the lesson that generations of Americans have failed to learn: Racism has a cost for everyone – not just for people of color. McGhee embarks on a deeply personal journey across the country from Maine to Mississippi to California, tallying what we lose when we buy into the zero-sum paradigm.
Heather McGhee is an expert in economic and social policy. The former president of the inequality-focused think tank Demos, McGhee has drafted legislation, testified before Congress, and contributed regularly to news shows including NBC's Meet the Press. She now chairs the board of Color of Change, the nation's largest online racial justice organization. McGhee holds a BA in American studies from Yale University and a JD from the University of California, Berkeley, School of Law.
Event location details TBA. Virtual options will be available as well. 
Additional book discussions will take place at the Rye, Harrison, Mamaroneck and Larchmont libraries.
To learn more and register, visit learnwithcure.com/events.
Reserve a copy of The Sum of Us from our online catalog or reserve an eBook or audiobook through OverDrive.
Sponsored by CURE (The Coalition For Understanding Racism Through Education) in partnership with LMC Media, Westchester Library System and the following libraries: Harrison, Hastings, Larchmont, Mamaroneck, New Rochelle and Rye