The Library, while committed to providing an oasis of calm and quiet, enthusiastically makes room for discussion and engagement. Our programs — always free — represent a range of interests as eclectic and inclusive as our community. Supported by the Friends organization, the Library screens films, presents concerts, holds art workshops, and hosts author talks and lecture series.
Planning such events, we have the enviable advantage of a rich pool of resident talent upon which to draw: writers, scholars, educators, scientists, musicians, and other accomplished individuals eager to share their expertise and experience. Widespread attendance by the public enlarges the scope of the Library and affirms its pride of place in village life.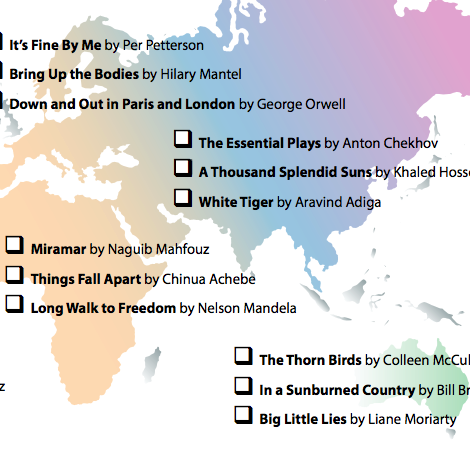 Adult Summer Reading Game: Around the World in 88 Days
June 28 to September 23
Meeting on September 23
Time and Place TBA 
We have chosen 3 books from 6 continents (sorry, no Antarctica yet).

Every 2 weeks, you will choose to read a book from a certain continent.
Once you have finished the book(s), send us an email has@wlsmail.org or stop by the Library to add your selection to your sign-up sheet.

We'll fill out a coupon to be included in a raffle for a grand prize: a $100 Downtown Dollar$ 

card that can be used at many stores and restaurants in Hastings.

After travelling around the world for 88 days, we will meet on Thursday, September 23rd 

at TBA to discuss the books, enjoy some snacks and draw the winning ticket for the raffle.
To register, email has@wlsmail.org or stop by the Library. Find the list of books below or pick up a sheet at the Library.
Any questions, please call the Library and ask for Reference Librarian, Mike McCoy.